Singapore Study Shows That Covid-19 Patients Could Be Misdiagnosed For Dengue Due To False Positive In Dengue Serological Tests
Singapore Study Shows That Covid-19 Patients Could Be Misdiagnosed For Dengue Due To False Positive In Dengue Serological Tests
Source: Coronavirus Diagnostics  Mar 13, 2020
Coronavirus Diagnostics: Typically, clinical and laboratory features of both Dengue and the Covid-19 disease is quiet identical and difficult to distinguish.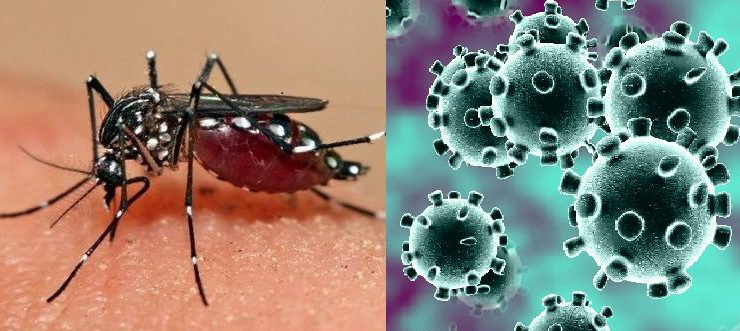 To make matters more complicated, it has been reported that Covid-19 patients can produce false-positive results from rapid serological testing for dengue.

A study by Singaporean researchers published in The Lancet helps to warn Healthcare professionals around the world of this phenomenon so that wrong diagnosis can be prevented early. (https://www.thelancet.com/journals/laninf/article/PIIS1473-3099(20)30158-4/fulltext#%20)

The study was lead by Dr Gabriel Yan from the Department Of Medicine, National University of Singapore and was based on the study of two patients in Singapore, one a male and another a female both 57 years of age who were initially misdiagnosed as having Dengue Fever due to serological tests.

Both exhibited thrombocytopenia and also the dengue rapid test was positive for dengue IgM and IgG for both.

They were discharged from hospitals after being treated for dengue but readmitted back as their conditions worsened and it was only when further investigations warranted the PCR nucleic acids tests for the SARS-Cov-2 virus, that the test results indicate that both were actually suffering from the Covid-19 disease. Further test also confirmed that they were both not suffering from Dengue at all.

It is also interesting to note that in Thailand, in the case of a 35 year old Thai male who died from the SARS-CoV-2, it was reported in the media that doctors had initially been treating him for Dengue.

Proper diagnostics even in poorer countries with inadequate equipment and test-kits is critical as early detection and treatment of the Covid-19 disease is important to maintain low mortality rates.

For situations where nucleic acid test kits are not available, the usage of CT scans and also chest X-rays with certain biomarkers in blood tests could provide healthcare professionals with sufficient data to make a preliminary assessment to initiate treatment protocols in cases of emergencies.

To date so far the SARS-CoV-2 Coronavirus has infected more than 135,014 individuals worldwide spanning 114 countries and also resulted in about 5,012 deaths. The situation is escalating globally with no respite.